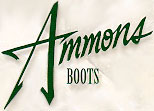 ---
Peanut Brittle Hornback Alligator vamp and tops - Kentuckian Style.
Boots with bite! Allover Peanut Brittle Hornback Alligator in a Kentuckian style boot. These boots show more texture than traditional alligator boots. From the Imperial ear pulls to the one piece vamps on your feet, this boot will be well accepted among the dress dressed gentlemen.
Care Tips: Alligator needs to be dusted (with your sock) after wear. Condition with reptile cleaner and conditioner, then polish frequently with a cream polish, for the best durability. These boots look best with a matching Ammons alligator belt.
Price: $2800.00
Scallops, Collars, Earpulls, Wingtips | Style | Toes, Medallions, Heels | Stitch Patterns | Design Your Own Boot
---
CULTURED COWBOY * Call us 1-800-BOOTS18 * Email us